WICKED Mother Ties Up Her Daughter Like A Thief Because She Refused To Sweep (PHOTOS)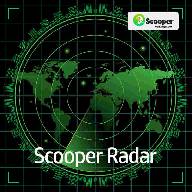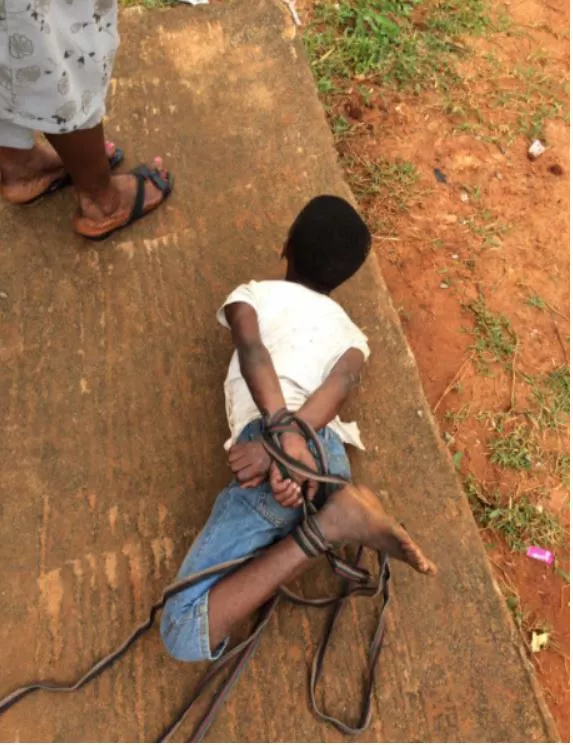 A mother has been arrested by the vigilante group in her area for tying up her daughter because she refused to sweep.
This incident was brought to light by a Facebook user, Somto Okafor who said he heard a child crying in a house in Awka, Anambra state. Upon investigation, he found a girl tied up with a rope. It was later discovered that her mother was the one who tied her up.
In the video, the daughter is seen with her hands and feet tied as residents questioned the child. They asked if the woman who tied her up is her biological mother and she said Yes. They asked why she was being punished and she said it's because she didn't sweep.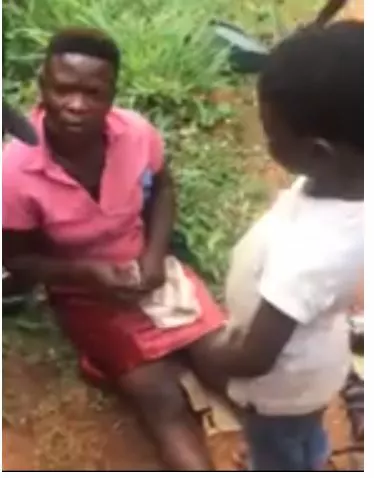 This led to massive outrage and the mother was arrested by the vigilante group in the area.
Members of the community questioned the mother as well. They also accused her of using a knife to slash her daughter's legs.
According to reports, the members of the community took the mother to a higher authority after she was questioned.